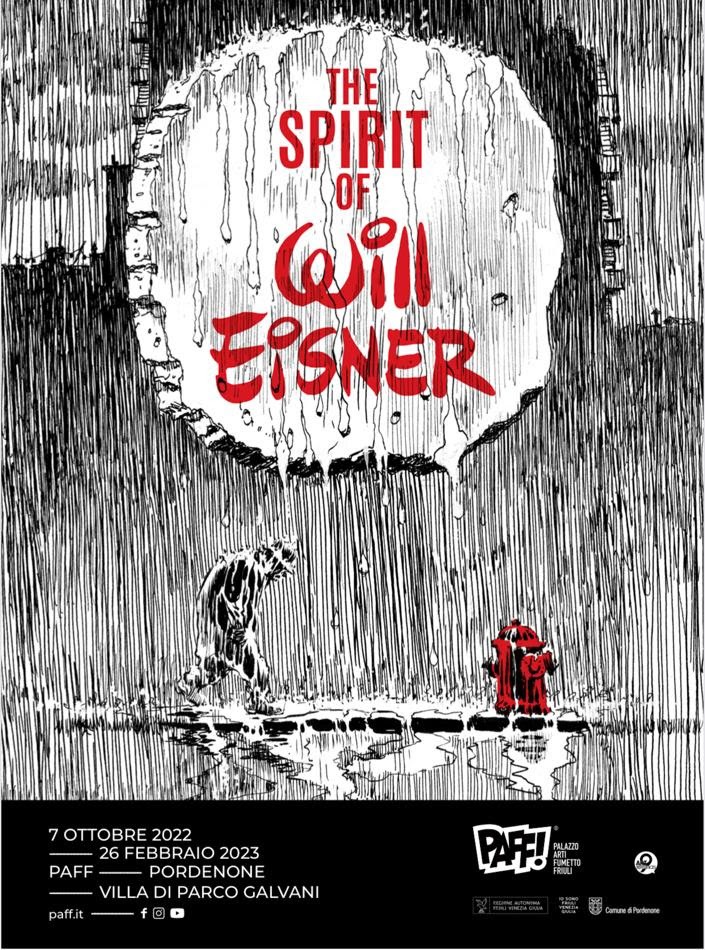 The Spirit of Will Eisner in mostra al PAFF! di Pordenone
83
83 people viewed this event.
Il PAFF! – Palazzo Arti Fumetto Friuli apre le porte
alla nuova esposizione di William Eisner, The Spirit of Will Eisner, che si terrà a
partire dal 7 ottobre sino al 26 febbraio 2023 presso la villa di Palazzo Galvani in
viale Dante 33, in collaborazione con 9ème Art Références di Parigi.
PAFF! continua con i numeri uno del fumetto mondiale. La qualità delle sue
produzioni e l'autorevolezza degli artisti coinvolti gli hanno conferito in poco tempo
una notorietà internazionale. Dopo Cavazzano per il fumetto Disney, Milton Caniff
delle storiche strip avventurose americane, i maestri Marvel & DC per i supereroi e
un Manara a tutto tondo e non solo erotico, dopo il numero uno del fumetto
fantastico e fantascientifico, Moebius, e il grande Juanjo Guarnido arriva Will Eisner.