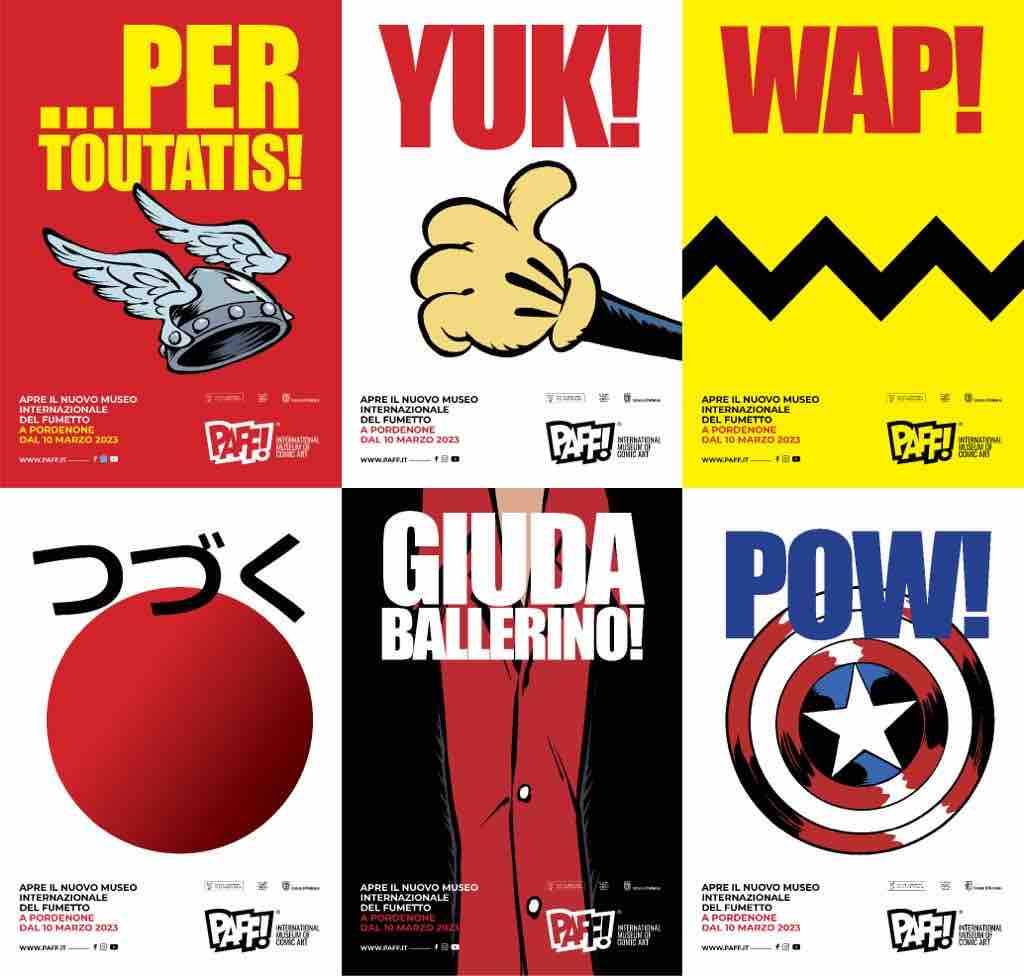 International Museum of Comic Art
7
7 people viewed this event.
Il PAFF! (Palazzo Arti Fumetto Friuli) allarga il proprio orizzonte e diventa International Museum of Comic Art.
L'innovativo contenitore culturale che ha sede a Pordenone e organizza, promuove e ospita mostre temporanee di importanza nazionale e internazionale dei grandi maestri del fumetto mondiale, il 10 marzo 2023, con il patrocinio del Ministero della Cultura, inaugura l'esposizione permanente, arricchita da una bibliomediateca ed entro la fine dell'anno da un archivio con deposito climatizzato. Il Centro va così a completare la sua già corposa offerta che dal 2018, con il sostegno della Regione Autonoma Friuli Venezia Giulia e del Comune di Pordenone, coniuga cultura, formazione, educazione, didattica, ricerca e intrattenimento attraverso lo strumento divulgativo del fumetto.
Sotto la direzione artistica del suo fondatore, Giulio De Vita, il PAFF! International Museum of Comic Art è una realtà unica in Italia che trova analogie, per concept e dimensioni, solo nelle capitali europee (Parigi, Bruxelles).